In recent years, many designers and interior décor experts are recommending cement tiles to their clients. Designs in cement tiles are also varied that you can find something new for every room and floor of your home. From the classic Moroccan tile, to encaustic-inspired trends, cement tiles are diverse and equally durable. In this post, we are answering top questions about cement tiles in general.
How are cement tiles made?
The best cement tiles are made of Portland cement, combined with natural pigments. In general, cement tiles tend to be thicker and can have as many as three layers. The first layer contains the pigments that determine the color and print, while the other layers consist on Portland cement that add to strength of each tile. Note that many brands have cement tiles that are handmade, and each one can take five minutes in the making. Also, the process takes time, because the tiles must be cured, which can take as long as four weeks.
Why are cement tiles so popular?
While durability and availability of numerous designs and patterns are common reasons to select cement tiles, there are other advantages too. Cement tiles are handcrafted, where the pigment is pressed on the tiles, unlike the glazed tiles that you typically find in the market. As cement tile ages, the colors and patterns only get better, and these tiles are made to last. Not to forget, cement tiles are water resistant and can be considered for a wide range of places, including kitchens and bathrooms. Maintenance is also easy, which is a big bonus for homeowners who don't wish to spend on renovation time and again.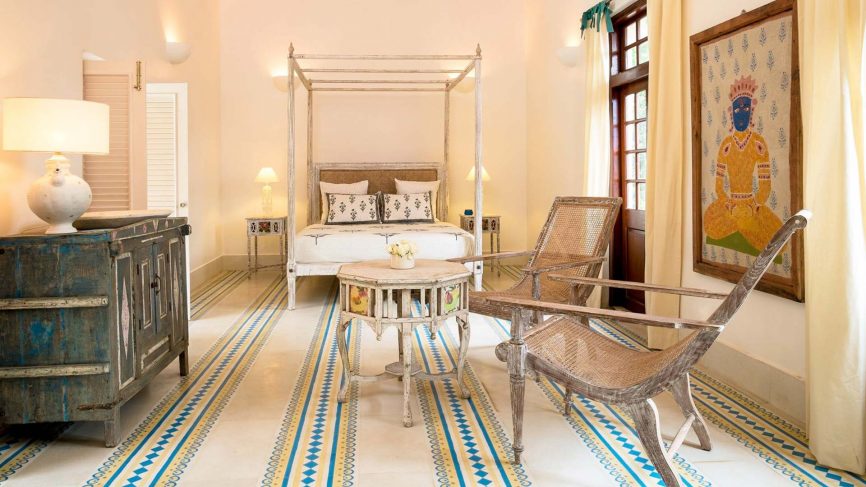 Are there color variations?
Since cement tiles are handcrafted, there can be color variations. Some colors and pigments may have slight differences, but these are hardly noticeable. Even the small variations add to the beauty of the overall installation. Installers will typically shuffle the tiles to bring in the best look.
Other things to know
If you are buying cement tiles, make sure to check for various designs and styles. Look for Moroccan-inspired ones and other styles, so that you can work around the pattern and select what works for your home. Installation makes a big difference to the durability of these tiles, and sealing is particularly important.
Get an estimate in advance and review design patterns with your interior expert to select the right one.