Crown moldings is a decorative element installed where the wall meets the ceiling. Typically, molding comes in plaster or wood; however, they can also be made from other materials like polyurethane. They can effectively an extra appeal to any room. Keep reading to know what crown molding is used for, the different kinds of molding, and other things:
Uses of Crown Molding
Crown molding is used as a dream wall décor these days. Before, it served to cover cracks between the ceiling and the wall. Today, it appears in places like:
Crown molding can boost the look of your upper cabinets. It is best for kitchens that seem to lack something. Crown molding adds height to the ceiling and an appealing detail to the room.
Adding more detail to the fireplace can improve your room. By adding crown molding to the fireplace mantel, the style of the space will be changed or it will feature a vintage look. The molding can create a more attractive furnishing.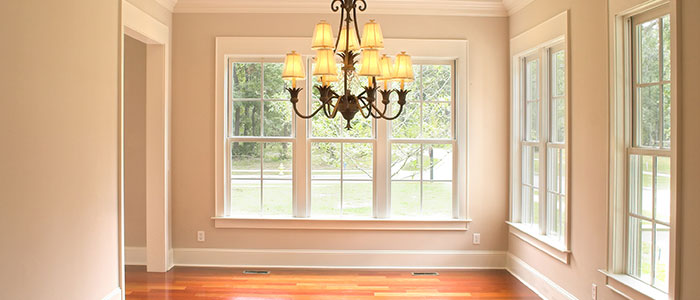 Adding crown molding can make openings like archways significant focal points. Structural elements like entryways are the best canvas for classic trims.
Crown molding can improve the look of plain bookshelves by increasing their height and dimension.
Regardless of the style you use and where you use it, crown molding has the ability to transform a space. It makes any room more classy and grown-up. Also, it adds a finishing touch to an area, that makes it perfect for finished basements. While they are great for walls and ceilings, they can be used to get creative to improve any room.
Benefits of Crown Molding
Crown moldings have many benefits that make it a great addition to a house. These benefits include the following:
Increase the value of a home. Crown molding finishes off a space and adds interest. When installed properly, a space can have a sophisticated look that also adds value to the house. When choosing a crown molding, it is important to pick one that matches the home's style. For instance, modern styles require molding that has clean lines while ornate styles go with a conventional home.
Cover small inconsistencies. Crown molding is flexible so it can be slightly bent to reach from corner to corner of a room when the ceiling is not even. Cabinets that highlight an uneven ceiling or other irregularities can enjoy an illusion of a ceiling when crown molding is added. Also, the molding covers up texture and paint irregularities.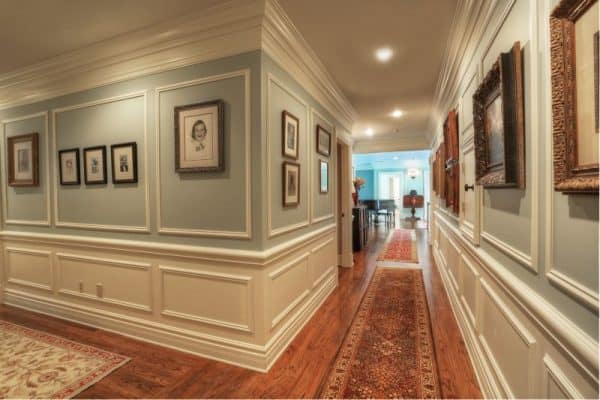 Cover minor cracks. This is especially beneficial for older homes. Although crown molding is often used for decoration, it is also a cost-effective option to cover up cracks between the ceiling and wall.
Available in a range of styles. Crown molding can be painted to match the home and the personality of the owner. Homeowners can experiment with various styles in different rooms depending on their purpose. Also, they can play around colors to create a unique space. They can install various kinds of crown molding in different areas of their home.