There are many different ways to keep your home safe, and it is important that when you are looking at improving your current home security solutions that you conduct thorough research and find a supplier for home security products that are experts in the field. No matter who you choose, ensure that the solutions you find are perfect for your budget, your specific home, and your specific worries. From there, you can figure out exactly what you need to purchase and install.
Home Alarm System – A full home alarm system is an all-singing and all-dancing system that alerts you to any intrusion in your home. It can either be fully wired to the home electrical system or wireless and easier to install. Whichever type of home alarm system you choose, it should always be chosen based on your specific home, and the type of alerts and management that you think will work best for your budget and peace of mind.
Video Doorbell – The modern-day doorbell can be more than just an alert system to let you know that someone is at your front door. Instead, a smart video doorbell can be linked to your smartphone and other home smart appliances, ensuring that you are connected to your front door security no matter your location. Whether you are sat upstairs in bed and hear a noise at night, or you are at work during the day and want to check on a delivery being made, you can do so. With two-way audio you have even greater control to protect your property.
CCTV System – A full CCTV system allows you to have eyes on all areas of your property that you deem vulnerable. It can be great to have access to a video feed of those potential entry points at the side and back of your house that could be targeted by burglars. They can be expensive, cumbersome, and difficult to install, but they certainly provide peace of mind.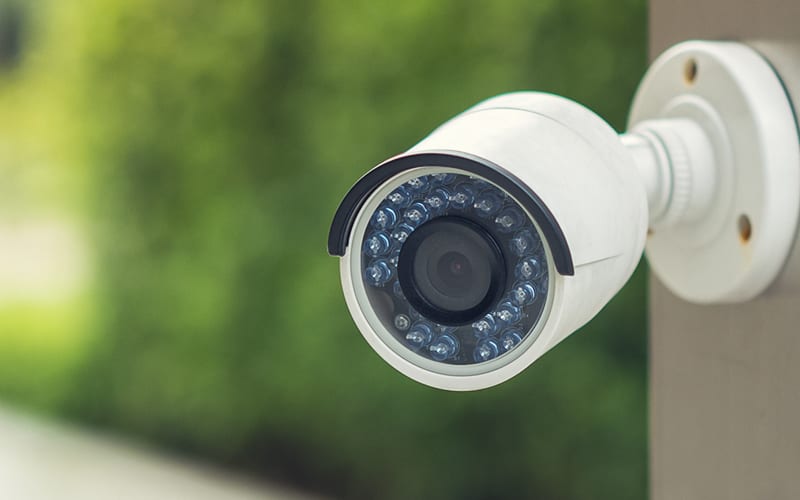 Fake TV – Timed lighting has always been a way to deter potential burglars from attempting to break into a property. With Fake TV this process has been improved. Instead of motion sensor lighting that turns on a bright light when someone walks in front of the sensor (this can also be genuinely effective), a Fake TV emits a light that from outside looks exactly like there is someone inside watching TV. It can be great for times when you are away from home for a few days and want it to appear like someone is there and works great in conjunction with a smart video doorbell.
Whichever route you decide to take when it comes to home security products, choose a supplier with the knowledge to help you choose the perfect home security product. Installation is also important, and in some cases, you might be able to install on your own in a DIY fashion, or you may need a professional installer to help you fit the products and to boost your home security systems.