Are you planning to remodel your kitchen or bathroom? If so, you must estimate the costs of each element ahead of time so you can set a budget and make decisions about where to save and where to splurge. Picking quartz countertops from Quartz Tops Center can save you a significant amount of money without compromising on the quality. But, as with other types of countertops, the price of quartz can vary widely. But, you can get the value for your investment if you understand what goes into the calculation.
Material Quality
Quartz countertops are not made equal. To determine their price, quality is a major consideration. Some manufacturers cut a few corners in the process to satisfy the lower-priced market. The price points differ because of the ratio and quality of quartz and resin used for making them, the manufacturing process, quality inspection, and warranty. But, higher-quality quartz is very durable and resistant to scratches, cracks, and stains.
Customization Options
As with natural stone countertops, quartz countertops can be customized to add personality and character to your design. You can have a quartz slab shaped in a curve or made with a matte finish. The most famous kind of customization is edge treatment including beveled edges, ogee, bullnose, or rounded. Big suppliers provide prefabricated quartz countertops available in standard sizes with cutouts for the typical kitchen sink. This is helpful in significantly reducing the cost of a new quartz countertop.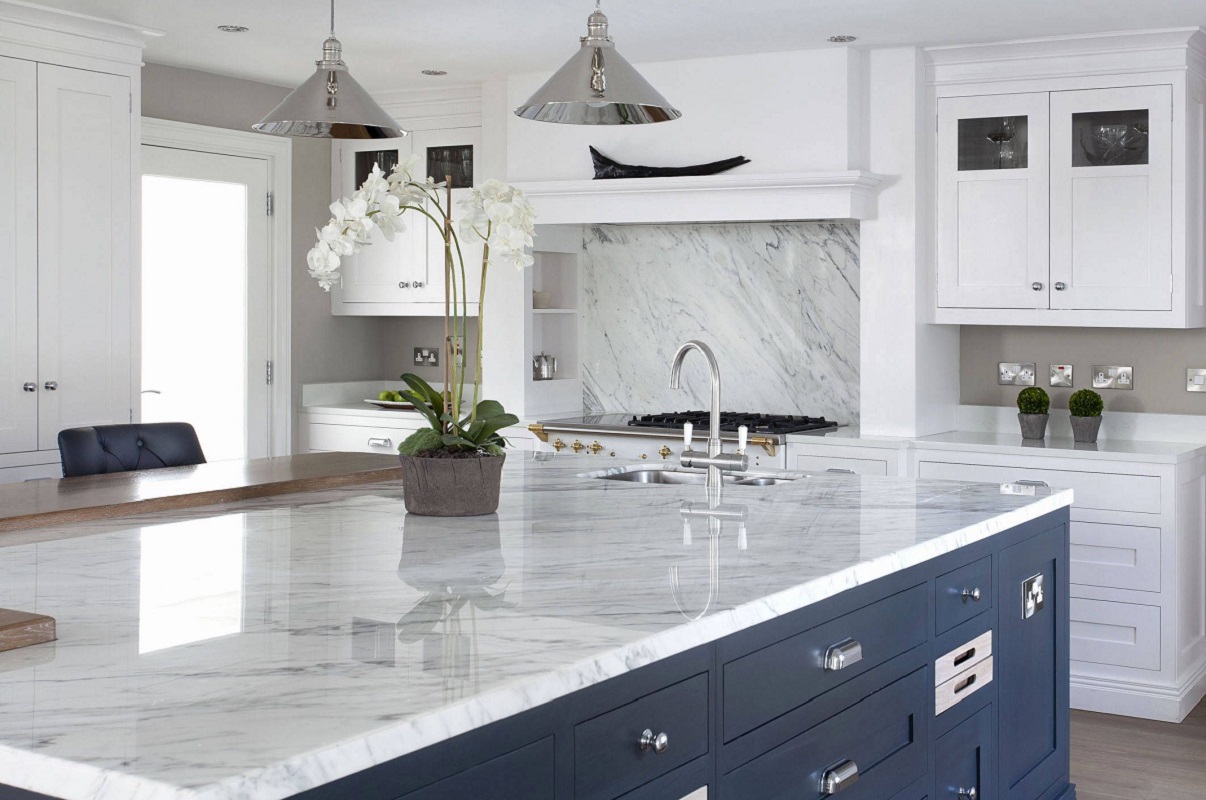 Slab Installation
As you budget for countertops remember that installation is not included in the quoted cost. But, this can vary depending on your countertop design's complexity. The installation process includes leveling the cabinets and adding supports as necessary. Also, installation involves seam joining where needed. The seams must line up perfectly and be unobtrusive.
For a low-quality quartz countertop, you can expect to pay $50 to $60 per foot. In general, mid-quality countertops are priced at $60 to $70 per square foot. But, if you opt for top-quality quartz, you may have to spend between $70 and $100 per square foot.
So why would you spend more money on quartz countertops? The answer is very simple. These countertops are made through a quality manufacturing process, have color and thickness consistency, and are durable. Also, some suppliers provide a lifetime residential warranty on their products. But, the most important reason is that quartz countertops are a big investment that will last for decades.